Quick Style Hacks to Get That (Christmas) Party Started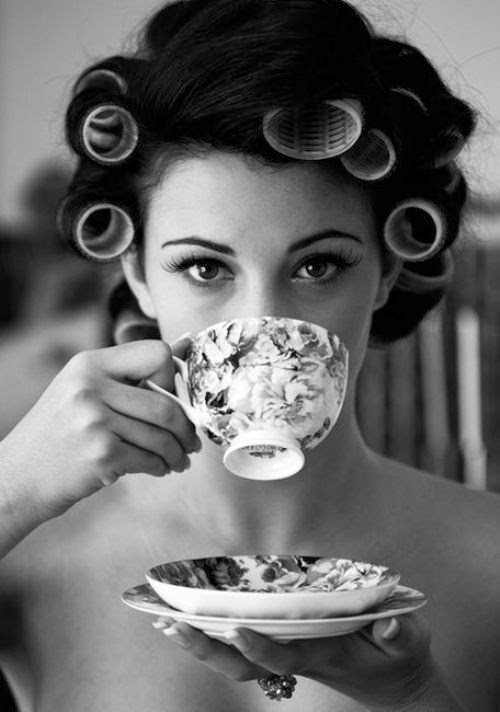 Dare we mention the C word before December? Yes! But don't tell Jonathan (The Grinch) Harries.
We know what it's like to race home after a hard day at work and have all of 10 minutes to get party ready. We've got 5 top tips to get you refreshed, re-glamourised and out the door in no time.
Use colour correcting concealers. After a long day it's quite possible that your skin looks tired and dull, in which case a purple, lavender or lilac concealer will give you that added glow. A salmon or peach coloured concealer is ideal for brightening around the eye area, masking signs of fatigue. If you have sensitive skin that reacts to central heating, cold weather and stress, then it is likely your face will be flushed and red. This can easily be toned down with green concealer. In all cases - remove your make-up, moisturise, apply the correcting concealer before using your regular foundation.
Change your parting. You won't have time to wash and blow dry your hair, but you can easily change your look for the evening by restyling. If you have a severe centre parting and want to change it to the side (or vice versa), simply wet down hair at the roots of the original parting, create the new parting and wet again then apply the hairdryer.
Control those split ends and fly-aways. So, your hair looks great - or it would if you'd had time to nip out for a trim, those split ends are rather bothersome. No problem. Aveda's Damage Remedy split end repair will instantly draw and bind frayed ends back together, whilst also preventing new split ends from forming. Simply add the treatment to your finished style for instant hair perfection.
Manicure Fix. If your nail colour is looking a bit tired and chipped, simply apply a layer of glitter varnish to perk them up.
Accessorise. Add a pretty hair accessory to complete your look. No matter what length your hair is there will be something to suit.
http://tegenaccessories.co.uk